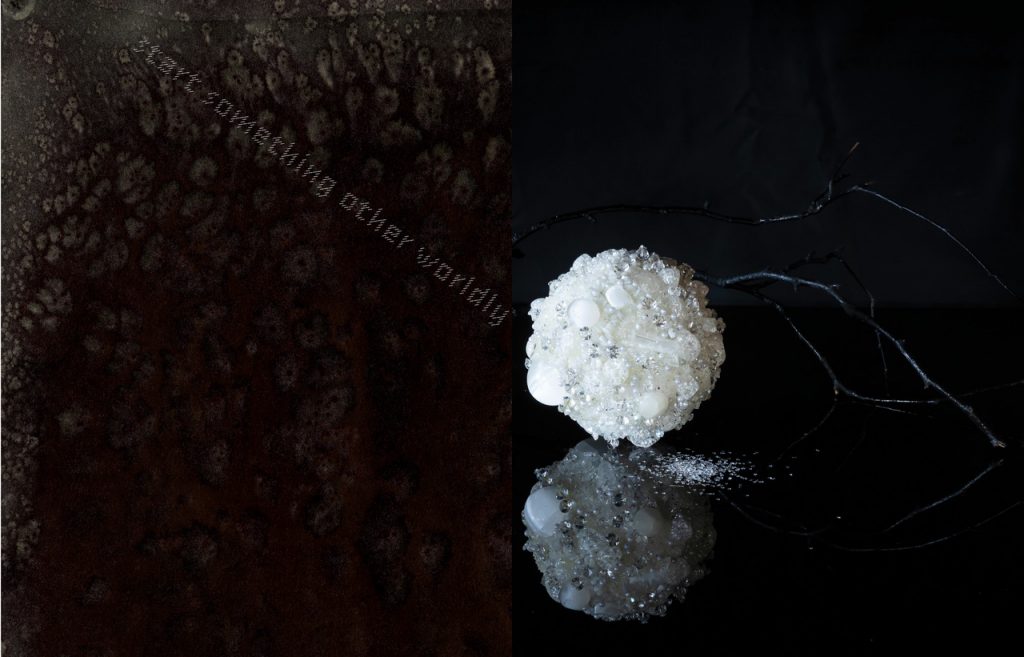 When The Veil is Thin by Jen Bowmast & Sarah Maxey
When the Veil is Thin is an artists' book made collaboratively by Ōtautahi-based artist Jen Bowmast and stellar Pōneke designer Sarah Maxey. Bowmast supplied process photographs of her sculpture – which works with objects, space, bodies, and natural forces – and Maxey responded graphically with beautifully spare words and spilled-ink typography. The result is a seductive publication that fuses documentation of emerging work with what appears to be a story written for an alchemist's child – or to anyone sensitive to the magical properties of language, material, and intention to bend time, space, and outcomes.
200 books made, each with its own original artwork.
Email to purchase jenbowmast@mac.com